Wheel Chair Taxi Ontario
This document provides a range of information about accessible transportation service and passenger safety. We do not rush our passengers especially those with breathing disabilities. Passengers are properly secured including oxygen cylinders and reservoirs to avoid causing any hazards. There is no medical questionnaire necessary to use Wheelchair Taxi Ontario and there are no multiple pickups or drop off. We are delivering services on converge network platform entrusting the safety and comfort of our passengers a priority.
Pick up & Drop off on time
We do not rush
Low prices.
Provide safety and comfort.
Clean disinfected vehicle.
Excelent Customer service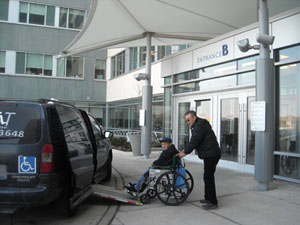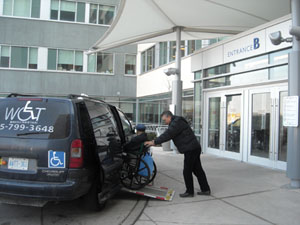 ---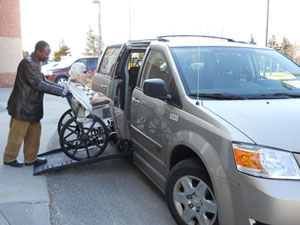 WCT
We have discovered that individual appointments cross several transportation catchment areas and they can't readily get to a specific appointment without using several transportation modes. This is great inconvenience, and often impossible for people who have severe disabilities or for the elderly. With our door-to-door service including cross country, our clients can go where they need to in a safe and secure environment.
We care for you
WCTNetworking is available online to everyone and for any occasion in the community and the rural areas. It is unconstrained connectivity between the customer and the service provider. The solution defines the benefits for not using conventional transit which may logically not be convenient for your travel needs. It provides the benefits of flexibility and reliability without having to wait so long to get a ride back after your appointment.
On time pick up
7 days a week
Low prices